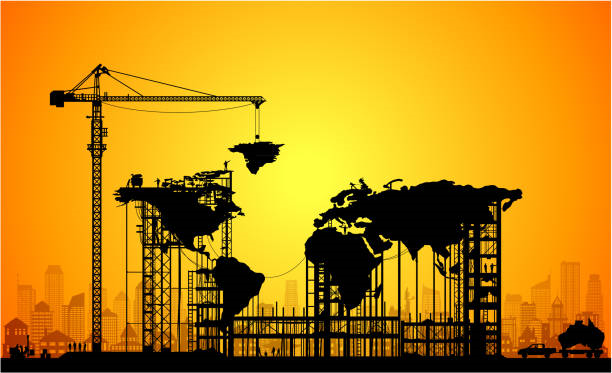 AFEDEV Doctoral Days
On January 29-30, 2024, the RITM will host the 2nd edition of the AFEDEV Doctoral Days in Development Economics, organized with the AFEDEV.
The AFEDEV doctoral days are an opportunity for doctoral students who just started their PhD to present in front of development economics experts and to benefit from personalized feedback from two discussants: another doctoral student and an attending faculty member specialist in the field. It is also an opportunity to present (often for the first time) at a relatively small-scale workshop and to exchange with PhD students and faculty from other research centers.
The event will include presentations and incorporate a social event in the form of a dinner. For this 2024 edition, 12 participants and as many faculty members are expected. The call for papers will be released by the end of October.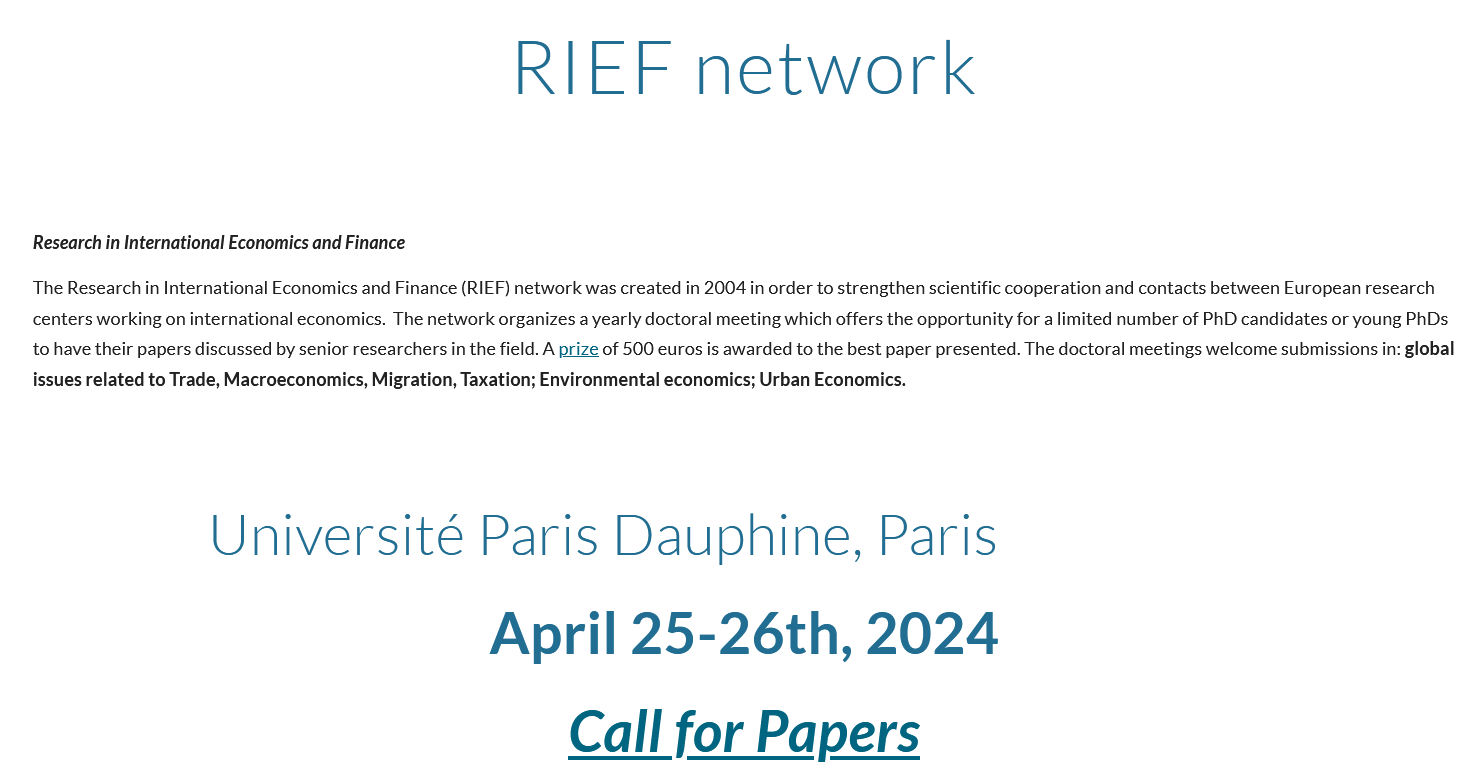 RIEF Doctoral Meeting
The 2024 RIEF doctoral meeting will be held at the University Paris-Dauphine-PSL on April 25-26, 2024.
Meredith Crowley
and
Thomas Sampson
will be the keynote speakers for this edition.
Several economists of the RITM Faculty who belong to the RIEF network will participate in this event, and contribute to the selection of papers.
A prize of €500 will be awarded to the best paper presented. To be eligible, authors and co-authors should be PhD students at the time of papers' submission.
Here is the call for papers (see also the CEPR link). The deadline to apply is January 5th, 2024. Decisions will be notified in mid-February 2024 at the latest.